Truly this is the loneliest topic on the forum. Until now not a single post since May 2013.
I ran across an interesting piece from the BBC specifically on female cosplayers and the respect, or mostly the lack thereof, they experience at Comic Con.
http://www.bbc.com/news/entertainment-arts-33480753
The groping, geek cred challenges, & general bullying seem too happen far too often. And I admit I was surprised as I see nothing like that at Nak-Kon. I say it's a given that cosplayers want to be looked at. And you're a female doing someone from an H game you are going to be
really
looked at. But still I am pleased at the courteous & appreciative interactions I've seen locally at N-K & also MOTAKU. So what's the difference? Why can San Diego Comic Con be so nasty?
I was really impressed by the last picture in the series: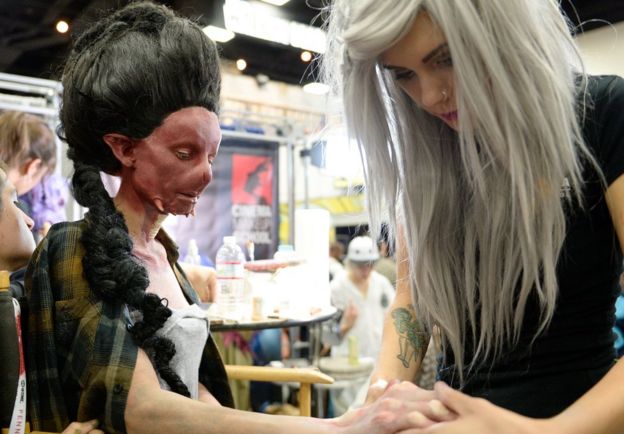 And for a bit I wondered why the BBC was giving so much attention to a comic book pop culture convention in California.
Oh yeah: Doctor Who. Also they seem to be pushing a show I haven't heard of called Orphan Black. There's a pretty cool photo gallery of this & previous years BBC entrants at Comc Con:
http://www.bbcamerica.com/comic-con/photos/